Rural development home loans sponsored by the USDA.
First-time homebuyers face a lot of hurdles, from higher interest rates to strict qualification terms and steep closing costs. That's why The Atlanta National Bank is proud to now offer USDA Home Loans for eligible first-time homebuyers. These loans can provide many advantages to families who are in the market for their first dream home.
A USDA Home Loan is a mortgage either made or guaranteed by the United States Department of Agriculture's Rural Housing Service agency to help households with very low to moderate incomes purchase safe and affordable homes in rural areas.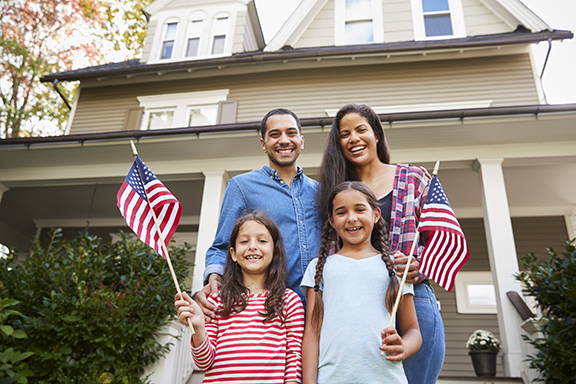 A USDA Home Loan, like other government-backed loans, is guaranteed by the U.S. Department of Agriculture. Originally designed to help provide a mortgage alternative to rural property buyers with limited financing options, USDA loans are used today as a viable mortgage option for people who want to live away from urban areas.

Advantages of a USDA Home Loan include:
• A USDA Loan may not need a down payment. USDA loans come with 100% financing. As such, you don't need to make a down payment, helping you to avoid a big roadblock encountered by most first-time homebuyers.
• USDA Loans have very low interest rates. Because the loan is guaranteed, The Atlanta National Bank can provide borrowers with a lower standard interest rate.
• USDA Loans require low monthly private mortgage insurance. USDA Loans generally have very low mortgage insurance rates. Additionally, the upfront fee can usually be rolled into the loan, helping to reduce out-of-pocket closing costs.
• USDA Loans have flexible credit guidelines. Borrowers with lower credit scores or poor credit history can still usually meet the program's qualifying guidelines.

Note that USDA Home Loans have eligibility requirements, including income limits and geographical qualifications. Our loan officers can help you review these guidelines to help you find out if a USDA Home Loan is right for you.
For more information or to find out if you qualify for a USDA Home Loan, please contact The Atlanta National Bank today!