The Atlanta National Bank is proud to now offer VA Loans for our customers who are military veterans. These loans are backed by the Department of Veterans Affairs, and allow veterans to buy homes with little or no down payment or to refinance existing home loans. And because VA Loans don't require mortgage insurance, our customers can save even more money from their monthly payments.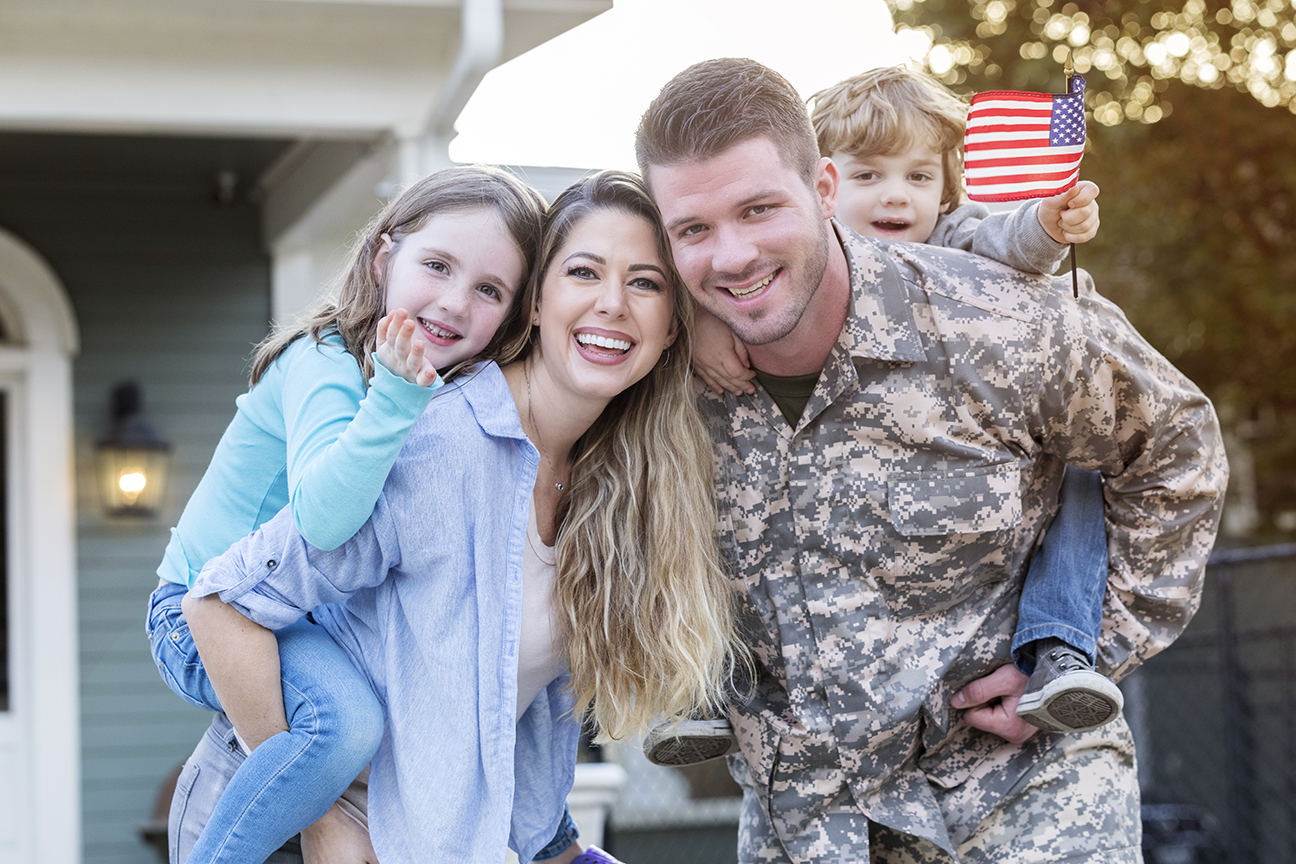 VA Loan can be used for 1-4 unit properties, including condos* and detached Planned Unit Developments (PUDs), provided the Veteran borrower occupies one unit. Terms are for 20- and 30-year fixed-rate first mortgages, with maximum loan amounts being up to the current government-sponsored enterprise (GSE) conforming loan limit.
(*Condos must meet VA Minimum Property Standards – ask your lender for details.)
Eligibility Requirements:
Minimum credit score is 640

Maximum total debt ratio 50%

Maximum total loan to value (TLTV) 105%, including financed funding fee. Funding fee is required; can be included in loan amount provided the loan amount does not exceed the VA county loan limits.

Funding fee amount varies based upon the type of Veteran, type of loan transaction, and whether the Veteran has previously used their entitlement.

All debts that significantly impact the Veteran's ability to repay the loan must be included, regardless of number of months remaining.

Income derived from an activity deemed illegal by federal or state law cannot be considered.

Borrower may not own more than four (4) financed properties.

Child care or job-related expenses must be included in Debt-to-Income (DTI) ratio.

Must escrow for homeowners insurance, real estate taxes, and flood (if applicable).

Use of non-traditional credit is not allowed.

Other eligibility requirements may apply; ask your loan officer for details.
Contact The Atlanta National Bank to speak with a loan officer today for more information or to start your VA Loan application!